How can mobility be designed sustainably now? With the "Mobility Living Lab - Mobility concepts for an emission-free campus", the University of Stuttgart has applied to an ideas competition for sustainable mobility held by the state of Baden-Württemberg and provides a comprehensive answer to this question: The Vaihingen campus is to be used in the coming years as a research campus on which new climate-neutral, electrical and intelligent forms of mobility can be tested. For example, new traffic concepts will be developed and tested on the campus with autonomous driving e-scooters and an inductively charging autonomous shuttle.
On 11th December 2019, the "MobilLab" concept of the University of Stuttgart was awarded a grant of EUR 300,000 in the category "University in urban space". The institutes of the Department of Electrical Engineering and Information Technology also contribute to the success of this ambitious concept: Prof. Nejila Parspour, Director of the Institute for Electrical Energy Conversion, who, together with the project partners, is developing a research road so that the inductive charging of electric vehicles can already be achieved while driving. Prof. Krzysztof Rudion, Institute for Energy Transmission and High Voltage Technology, will provide solutions for the storage of renewable energy and its intelligent distribution with smart grids. Dr. Theresia Bauer, Minister for Science, Research and the Arts in Baden-Württemberg, and Transport Minister Winfried Hermann awarded prizes to the emission-free concepts of the state's universities in the auditorium of the Stuttgart University of Applied Sciences.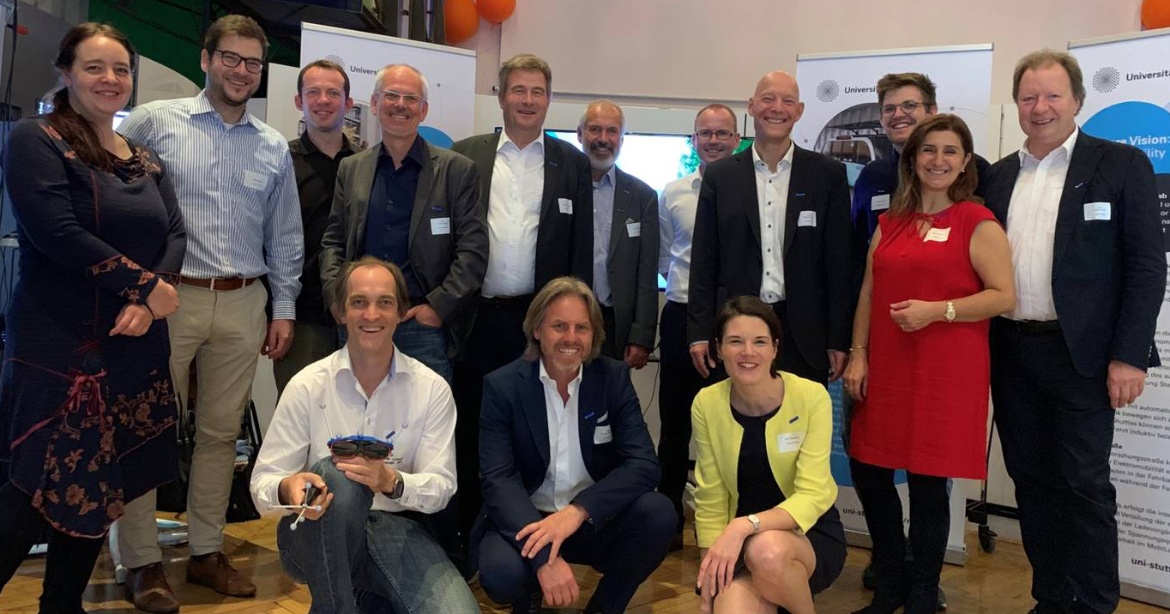 We congratulate the MobilLab team of the University of Stuttgart on their success!