Why should I study abroad?
Studying abroad
offers new perspectives on your studies
can allow you to complement your studies with content not offered at your home university
is an exercise in initiative, organization, and also courage
is a unique way to get to know new people
allows you to learn a new language
allows you to travel
is a lot of fun
can be very useful for your future career
and many benefits more!
Which possibilities exist?
There are different ways of spending time abroad. If you are interested in studying at a European university, the Erasmus+Program is probably the best option. Faculty 5 has several contracts with universities under this program. For universities in other parts of the world there are also exchange contracts, generally known as overseas program. Of course, you can also organize your stay independently with a university we do not have a contract with, as a so called freemover. If you only want to spend a short time abroad, check below for information on short term programs.
Further information on programs and application
Interested in a short term program?
Instead of studying abroad for one or two semesters you can also (or additionally!) consider a short term program. While many universities offer summer schools and similar programs that allow you to participate in an intensive course program we would like to point out two programs which are organised by our faculty: The Ferienakademie allows students from faculty 5 (plus students from Munich and Erlangen-Nürnberg) an exceptional learning experience in South Tyrol. Different courses, often interdisciplinary, are offered for highly dedicated students, plus a supporting program including hiking and excursions.
Another successful program is the Sino-German joint class, anually organised by the Institute for Telecommunications (check the institutes website for information on dates and application). Students from our programs visit the Nanjing University for Science and Technology (NUST), and take classes on communications and information technology, together with local students from NUST.
Erasmus Coordinators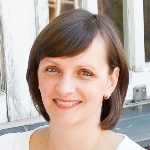 Dr.
Katrin Schneider
Studiengangsmanagerin aller Studiengänge der Informatik; Fachbereichsmanagerin; Erasmus-Koordinatorin
Heike Adel
Gleichstellungsbeauftragte Fakultät; Erasmus-Koordinatorin
Katharina Geng
International Service Point Faculty 5; Erasmus-Koordinatorin