Services we offer
On this website we provide general information, service and advice on how to study in Germany, on specific features of faculty 5 and on information, news and events which are of interest for all international students of the Computer Science and Electrical Engineering departments. By helping you with administrative matters we hope to give you a good start here in Stuttgart and contribute to a welcoming atmosphere enabling you to quickly make new friends and concentrate on your studies.
All academic information on courses, exams etc. can be found on the websites of the programs you are enrolled to.
Answers to the most important questions
News on international issues
Main contact person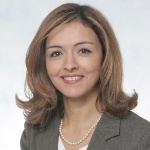 Dr.
Program Manager INFOTECH; Manager International Service Point Faculty 5
ISP Office
Pfaffenwaldring 47