We tried to answer the most important questions in the current situation.
If you have further questions, please contact your study-management at all times.

Stay healthy!
Important Information
Extension of final thesis

There is NO automatic extension of the processing time for the final thesis! When you need an extension you have to ask the examinations board of your programn for permission. You therefore have to hand in certificates that show the need of this extension and that you did not cause the delay (e.g. medical certificates in case of illness).

Please note: no reasons for such an extension are e.g. that there are no working places at the university and that you have to reduce your peronal contacts.

In case of any questions please contact Katrin Schneider.

Summer term 2021

Lecture period: April, 19, 2021 – Juli, 24, 2021

Application for winter term 2021/22

The application deadlines haven't changed.

Bachelor (German only):

Application to the first semester


Deadline for the study programs B.Sc. Data Science, Informatik, Medieninformatik or Softwaretechnik: 15.07.2021

Application to a higher semester (only possible whne there are credits that support such an application)


Deadlinefor the study program B.Sc. Medieninformatik: 15.07.2021
Deadline for the study programs B.Sc. Data Science, Informatik, or Softwaretechnik: 15.10.2021

Master:

Application start around teh end of May / beginning of June
Deadline for all Master programs: 15.07.2021.
Please notice: for the M.Sc. Computer Science the application phase for the summer intake 2022 is running. For the German Master programs the application phase for the winter intake 2021/22 is running.

Further details here:
https://www.uni-stuttgart.de/studium/bewerbung/master/

Winter term 2021/22

lecture period is planned to start on Oktober, 18, 2021.

Exams in the summer term 2021

exam period for exams that are centrally organised: August, 9, 2021 – October, 2, 2021
exams that are organised by the examiner himself / herself /decentrally) can take place at other dates as well. Please contact the examiner for the exact date.

More information will follow soon.

In case of any questions please contact Katrin Schneider.

Computer Science building and Computer pools

The computer science building is actually off-limits for all students. We strongly recommend to make plans how you can study outside the university and to organize yourself in virtual study groups. Please use ILIAS for that purpose, too. The pools in the computer science building are closed until further notice.

University library, examinations office, admissions office, ...

The University Library (UB) is offering a restricted lending service at the two library locations Stadtmitte and Vaihingen. It is not yet possible to stay for studying and working.

The examinations offive, the admissions office and the international center actually offer guidance vial e-mail, telephone or maybe online. Please check the respective web pages.

Questions

For all further questions, please contact your study-management or your examiner, lecturer, etc.

Thank You!
Contact persons in the department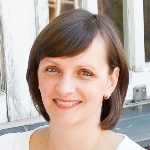 Dr.
Katrin Schneider
Program Manager for all programs of the Computer Science Department; Department Manager; Erasmus Coordinator