We tried to answer the most important questions in the current situation.
If you have further questions, please contact your study-management at all times.
We wish you a successful summer term.

Stay healthy!
Information on exams beginning on Monday 11th May 2020

Buildings, where exams are taking place, will be opened. Please be in front of the building around 30 minutes before the start of the exam.

You will have to identify yourself and sign a statement that your are healthy.

The hygiene concept stipulates, among other things, that the test subjects must wear a covering over the nose and mouth (mask, scarf, or cloth) when entering and exiting the lecture hall. This also applies in situations where the required minimum distance cannot be maintained, such as during discussions with the examiners. Therefore, please make sure to bring an appropriate covering for your nose and mouth with you on the day of the examination.

We keep you updated on further information.
Important Information
Summer term

The lecture period of the summer term lasts from 20th April 2020 until 18th July 2020. The rectorate decided on 27th April 2020 that all lectures during the summer term will be held online, with few exceptions. Thus, all lectures are held online. In the following pdf files all lectures are listed.

Winter term

The winter term wil start on Monday, 2nd November 2020.

Bachelor courses

All planned bachelor courses for the summer semester 2020 are offered. You can find a detailed overview in the following file.

Master courses

Unfortunately, we have to cancel 5 courses that cannot be offered online.

The canceled courses are as follows:

| | |
| --- | --- |
| Lecturer: | Course: |
| Rothermel | Distributed Algorithms |
| Rothermel | Asynchronous Middleware |
| Polian | Lab Course RISC-V Processor Design |
| Sedlmair | Virtual and Augmented Reality |
| Herschel | Data Engineering |

We plan to offer these courses either in the upcoming winter term 2020/21 or in the next summer term 2021. Here is a detailed overview over the offered courses and how they are planned to take place now.

Exams

Exams that took place in the past winter term will not be marked any special.

Due to revised hygiene regulations all canceled exams will be offered again between 11th May and 30th May 2020. Please stay informed via C@MPUS when and where your exam will take place.

A new registration is not necessary. Withdrawal will be possible without giving any reasons until the day before the exam. This regulation ist only valid for the upcoming subsitute examination plan!

Withdrawal up to seven days before the exam is possible via C@MPUS.

For withdrawals less than seven days before the exam, students have to sent this form to the examination office (pruefungsamt@uni-stuttgart.de).

Please note that these substitute exams have to take place in the evening (max until 9 pm) or on Saturdays. If one of your exams was canceled due to the COVID-19 pandemic, you should have received a mail from the examinations office with a new date. If you did not get such a mail (it might have happened with small exams), please contact the examiner directly as then it may be the case that the examiner has to organize the exam on his/her own.

If you have any questions please contact Katrin Schneider as soon as possible.

Computer Science building

The computer science building is actually off-limits for all students.

Yet we can't be sure, if the building can be re-opened in the summer term. We strongly recommend to make plans how you can study outside the university and to organize yourself in virtual study groups. Please use ILIAS for that purpose.

Pools

The pools in the computer science building are closed until further notice.

Theses

All Bachelor and Master theses with deadlines between March 16th and April 19th will be extended to June 8th 2020.

For Bachelor and Master theses, with a deadline later than April 19th, and final theses that have to be registered by 3rd May, the deadlines will be extended by 7 weeks. There is no need to make an application for that.

University library

The University Library (UB) is offering a restricted lending service at the two library locations Stadtmitte and Vaihingen. It is not yet possible to stay for studying and working. The institute libraries will remain closed.

Questions

For all further questions, please contact your study-management or your examiner, lecturer, etc.

Thank You!

Latest update:

4th June 2020
Contact persons in the department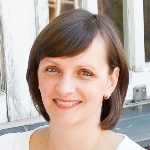 Dr.
Katrin Schneider
Program Manager for all programs of the Computer Science Department; Department Manager; Erasmus-Coordinator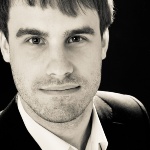 David Rohnert
Public Relations Manager (PR, Social Media, Website)