We tried to answer the most important questions in the current situation.
If you have further questions, please contact your study-management at all times.

Stay healthy!
Information on exams in the winter term 2020/21

The exams will take place as planned in the lecture free period. Further information can be found here or on the web pages of the University.
Important Information
Winter term 2020/21

lecture period: November, 02, 2020 – February, 13, 2021
Christmas break: December, 23, 2020 – January, 06, 2021
Exam period: 8 weeks within the lecture free perios after February, 13, 2021

Summer term 2021

Lecture period: April, 19, 2021 – Juli, 24, 2021

Winter term 2021/22

the lecture period is planned to start on Oktober, 18, 2021.

Application

The application deadlines haven't changed.

Bachelor (German):

Only applications to a higher semester are possible.
Deadline for B.Sc. Medieninformatik: 15.01.2021
Deadline for the study programs B.Sc. Data Science, Informatik or Softwaretechnik: 15.04.2021

Master:

Applications are already possible
Deadline for all Master programs: 15.01.2021.
Please notice: for the M.Sc. Computer Science the application phase for the winter intake 2021/22 is running. For the German Master programs the application phase for the summer intak 2021 is open.

Further details here:
https://www.uni-stuttgart.de/studium/bewerbung/master/

Exams

The exam period for the winter term will start on Februar, 15, 2021 and end on April, 17, 2021. More information will follow soon.

In case of any questions please contact Katrin Schneider.

Computer Science building and Computer pools

The computer science building is actually off-limits for all students. We strongly recommend to make plans how you can study outside the university and to organize yourself in virtual study groups. Please use ILIAS for that purpose, too. The pools in the computer science building are closed until further notice.

University library, examinations office, admissions office, ...

The University Library (UB) is offering a restricted lending service at the two library locations Stadtmitte and Vaihingen. It is not yet possible to stay for studying and working.

The examinations offive, the admissions office and the international center actually offer guidance vial e-mail, telephone or maybe online. Please check the respective web pages.

Questions

For all further questions, please contact your study-management or your examiner, lecturer, etc.

Thank You!

Latest update:
Contact persons in the department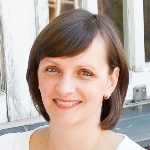 Dr.
Katrin Schneider
Program Manager for all programs of the Computer Science Department; Department Manager; Erasmus-Coordinator
Online consulation hour: https://unistuttgart.webex.com/meet/katrin.schneider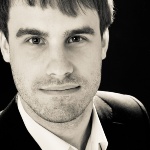 David Rohnert
Public Relations Manager (PR, Social Media, Website)