Studying at the Computer Science Department
Before you start your studies, you should inform yourself as good as possible about its contents and requirements. This can help to prevent unpleasant surprises and avoid disappointments. We have therefore collected the most important information about the courses offered by the Department of Computer Science, but also further hints about studying in general.
For all (further) questions about studying or the individual courses of study, please contact our student advisory service at any time.
Our study programs
In teaching, the Department of Computer Science always keeps pace with the times: we meet the requirements of the information technology world of today and tomorrow. Our degree programmes are adjusted to the job profiles of the present as well as of the future, giving our graduates the best prospects for a successful start to their careers - both in research and in business.
Contact person for study courses in the department of computer science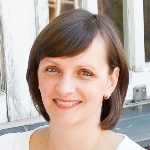 Katrin Schneider
Dr.
Program Manager, Department Manager & Erasmus Coordinator of the Computer Science Department
I will not be available between 27.10.2023 and 03.11.2023.