Friday, September 30, 2022 at 3 p.m. in lecture hall V 47.01
For many years, the Department of Computer Science has held its own graduation ceremony to recognize graduates from computer science degree and doctoral programs. The focus is on our graduates of the year 2021. Their relatives and friends as well as our alumni are also cordially invited to attend.
We are pleased to congratulate graduates from the Bachelor's programs in Informatics, Software Engineering, Media Informatics, Data Science, and Natural Language Processing, as well as from the Master's programs in Autonomous Systems, Computational Linguistics, Computer Science, Informatics, and Software Engineering on their graduation. We wish you all the best for the future and hope you keep in touch with the department and your alma mater. A membership in the Informatik-Forum Stuttgart e. V. (infos) offers an ideal opportunity for future information and meetings beyond the studies. At the same time, contacts to industry and economy as well as to friends and supporters of computer science in Stuttgart are established and expanded.
Finally, our sincere thanks go to the Informatik-Forum Stuttgart e. V. (infos) for their generous support and cooperation in organizing this final event.
Program of the ceremony
Address of welcome by Prof. Dr. Andrés Bruhn
(study dean of the computer science programs)

Musical opening

Lecture by Prof. Dr. Miriam Schulte
(Institute of Parallel and Distributed Systems)
"Die Informatik und der Informatiker - Klischees, Beiträge und Zukunftsherausforderungen"

Announcement of the infos awards for the best degrees

Announcement of the graduates

Musical closure

Contact Person Graduation Ceremony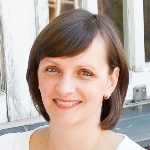 Katrin Schneider
Dr.
Program Manager, Department Manager & Erasmus Coordinator of the Computer Science Department