What do our study programs offer?
The study programs in Faculty 5 offer students very good career prospects, as the demand for graduates is high due to the skills shortage in STEM subjects. Especially the Stuttgart region in southern Germany offers many job opportunities, as it is home to both global players and smaller highly specialized companies. The knowledge and skills you acquire during your time at university will stand you in very good stead in your career as you go through life. The study programs qualify you for numerous very different professions. Computer science and electrical engineering are critical for almost all businesses and organizations; they are in almost all technical products; are very much part of our daily lives; and are advancing rapidly. The future is bright for our graduates – whether they go into research or business, whether in Germany or abroad.
The faculty houses many rooms for students to study in, and both the department of Computer Science and of Electrical Engineering are very well equipped with numerous study aids. A key facility worth pointing out is the StudLab run exclusively by the students themselves, and where electrical engineering students can work on different projects. There also are project-oriented courses in the computer science study programs, especially in the software engineering study program.
And apart from the compulsory program?
There is a well-established mentoring program available, an international student body, interesting options for studying abroad, a wide selection of internships through good business contacts and an active student council. There are also a number of extra courses available in the faculty where ambitious students can learn more about specific topics. These extra-mural courses are typically given in Summer Schools, like the Ferienakademie in South Tyrol in Italy, or the Sino-German Joint Class at the Nanjing University of Science and Technology, China.
What is it like to study at a university?
Before you take up a computer science or engineering course at university, there are a few things you need to be aware of: you need to be able to work on your own initiative – it is not like at school where everything is laid out for you –, and you will be expected to think creatively, as well. You will have to draw up your own timetable and get help yourself with any issues you may be faced with.
You need to be able to analyze problems rationally and to think logically to complete a course in computer science or electrical engineering. These disciplines are based on mathematics. The way subjects are taught at university is completely different to the way they are taught at most high-school.
Info events at the university
Get a better idea of what's on offer: check out some of the following events about study programs:
Markus Gaida
PD Dr.-Ing.
Managing Director association of Electrical Engineering and Information Technology Institutes (EI); Program Manager of Electrical Engineering (EE); Academic Counseling of EE, Erasmus-Coordinator of EE, Head of the internationalization of EE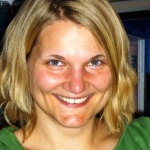 Stefanie Anstein
Dr.
Program Manager, Student Advisor and Contact Person Examination Board for B.Sc. Natural Language Processing, M.Sc. Computational Linguistics and M.Sc. Computer Science; Erasmus Coordinator IMS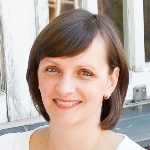 Katrin Schneider
Dr.
Program Manager, Department Manager & Erasmus Coordinator of the Computer Science Department
I will not be available between 27.10.2023 and 03.11.2023.