Institutes of the Department of Computer Science
Organisation units
Gremien
Der Prüfungsausschuss (PA) eines Studiengangs beschäftigt sich mit allen Entscheidungen in Prüfungsangelegenheiten außer der Bewertung von Prüfungen, überwacht die Einhaltung der Prüfungsordnung und berät den Rektor in Widerspruchsangelegenheiten.
Er besteht aus Mitgliedern der Professorenschaft, dem Mittelbau sowie einem studentischen Mitglied, das jedoch bei Abstimmungen nicht stimmberechtigt ist, sondern nur eine beratende Funktion hat.
Die Studienkommission (StuKo) eines Studiengangs ist das beratende Gremium des Großen Fakultätsrates für den Bereich Lehre im jeweiligen Studiengang. Sie erarbeitet Vorschläge für die Weiterentwicklung und Verbesserung des Studiums und der Studieninhalte. Auch die Prüfungsordnungen und notwendige Prüfungsordnungsänderungen werden von ihr angestoßen. Eine weitere Aufgabe der StuKo ist es, über die Verteilung der dezentralen Qualitätssicherungsmittel (QSM) zu entscheiden. Alle Entscheidungen müssen aber vom Großen Fakultätsrat genehmigt werden.
Der Fachbereich Informatik gehört zur Fakultät 5 "Informatik, Elektrotechnik und Informationstechnik". Damit sind alle Professorinnen und Professoren der Informatik auch Mitglieder des Großen Fakultätsrates der Fakultät 5.
Der Fakultätsrat ist das wichtigste Gremium der Fakultät. Er ist in allen Fakultäten in der Form des Großen Fakultätsrates eingerichtet. Dieser setzt sich zusammen aus dem Dekanat, allen (übrigen) Professoren der Fakultät, 9 Studenten, 3 Vertretern des Mittelbaus (wissenschaftlicher Dienst) und einem Vertreter aus Technik und Verwaltung.
Seine Aufgaben sind:
Beratung in allen Angelegenheiten der Fakultät von grundsätzlicher Bedeutung
Zustimmung zu den Struktur- und Entwicklungsplänen der Fakultät
Zustimmung zur Bildung, Veränderung und Aufhebung von Einrichtungen der Fakultät
Zustimmung zu den Studien- und Prüfungsordnungen der Fakultät
Vorschlag zur Besetzung einer Berufungskommission für die Berufung eines neuen Professors
Zustimmung zum Berufungsvorschlag der Berufungskommission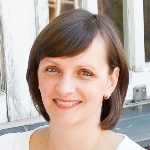 Dr.
Katrin Schneider
Program Manager for all programs of the Computer Science Department; Department Manager; Erasmus-Coordinator
Holiday: 20.12.2019 to 06.01.2020.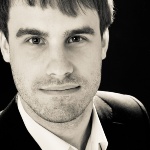 David Rohnert
Public Relations Manager (PR, Social Media, Website)