In contrast to interested parties or applicants, students need much more detailed information about their course of study itself, i.e. about the exact contents, the procedure, the examinations, but of course also about contact persons and important documents such as the examination regulations or the module handbook. To help our first-year students find their way around even better - because the university is a very special organization that you first have to get to know and understand - we have compiled the information for first-year students on a special page. All information and topics for students can be found separately by degree and study program in the list below.
Bachelor's Degree Programs


Here you will find all necessary information about each of our bachelor's degree programs - from the study plan to the examination regulations, special modules, theses and much more.

Master's Degree Programs


Here you can find all information about our master programs - separated by program to give you a better overview.

Academic Advising


If you have any questions about your studies, the course of your studies, planning your studies, or anything else that is bothering you, please contact your academic advisor.

Stay abroad


A stay abroad is something very special and can be well integrated into your studies. However, a little planning and preparation is necessary. Here you can find information about it.
University committees
The members of the university - i.e. professors, employees, but of course also students - can get involved in various committees that support and contribute to the functioning of the university or also the study programs. These include, but are not limited to, the bodies identified in the list below.
Contact person for study courses in the department of computer science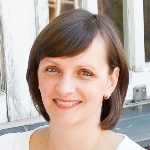 Katrin Schneider
Dr.
Program Manager, Department Manager & Erasmus Coordinator of the Computer Science Department