Theses
General information
Relevant information for students and examiners concerning formalities of theses:
For general information on exams, e.g. registration, canellation, withdrawal, acknowledgement, etc. please consult this site:
https://www.student.uni-stuttgart.de/en/exams/index.html
For further questions please contact your program manager or the examinations board.
Further information
Should there be any problems during the work on your thesis, please contact your examiner, your advisor and your examinations board immediately.
Contact person concerning theses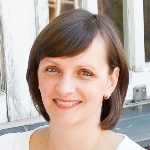 Dr.
Katrin Schneider
Program Manager for all programs of the Computer Science Department; Department Manager; Erasmus-Coordinator