The final thesis (Bachelor or Master) should show that the student is able to work independently on a complex task related to the study program and present it in a scientifically correct manner. It does not necessarily have to be the last module in the degree program, but there are guidelines as to when it can be started at the earliest (see Planning the Thesis).
In our study programs, there is no requirement that the thesis must be registered no later than X months after the last module exam. Nevertheless, please note that the thesis must be completed AND graded by the end of the maximum study period at the latest.
How does everything work around the thesis?
Subsequent registration of the thesis is possible for a maximum of one month (from the date of topic assignment). After that, this is only possible upon application to the examination board and only if there are valid reasons for which you are not responsible. Otherwise, the thesis will not be evaluated and you will have to look for a new topic.
The topic of the thesis can be returned once within the first 2 months of the processing time (Bachelor thesis) or within the first 3 months of the processing time (Master thesis) without a 5.0 being recorded. After that, this is no longer possible and an abandonment leads to a "Not Passed".
The thesis can be repeated once. If you have returned the topic at the first attempt and received a new one, this is no longer possible at the second attempt.
There is no time limit within which the second attempt must be registered. However, the thesis must be passed within the maximum period of study.
If problems arise during the processing period that prevent you from devoting yourself to your thesis in a targeted manner, please contact your examiner and the examination board as soon as possible.
Contact person concerning theses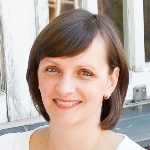 Katrin Schneider
Dr.
Program Manager, Department Manager & Erasmus Coordinator of the Computer Science Department
Vacation: May 30 to June 2