The thesis (Bachelor or Master) should verify that the student can solve a complex task from the respective field of study independently and can present the result in a scientifically correct way. The thesis has not necessarily to be the final modul in the study program but there are restritctions when the thesis can be start at earliest. (see planning of the thesis). Our programs DO NOT define a time limit between the last modul exam and the registration of the thesis. However, please note that the thesis has to be finished AND judged until the end of the maximal study duration.
Contact person concerning theses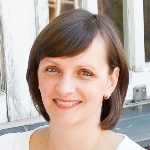 Katrin Schneider
Dr.
Program Manager for all programs of the Computer Science Department; Department Manager; Erasmus Coordinator
Vacation: 19.08. to 13.09.