The Department of Computer Science covers a broad spectrum in the field of computer science with the bachelor's degree programs Computer Science, Software Engineering (formerly Softwaretechnik), Media Informatics, Data Science and Natural Language Processing. In addition, Computer Science can as well be studied as a teacher's program.
Language of instruction
To manage to follow the lectures and to understand tasks a good understanding of the teaching language is an important prerequisite for every course of study. German is the main language of instruction in our Bachelor's degree programmes is. Additionally, good English language skills are very important as well as you have to deal with many English texts and terminology.
Admission requirements
Prerequisite for admission to one of our degree programs is the German Abitur or a corresponding University entrance qualification. For the Teacher Training program you additionally need to pass a teacher orientation test. Good academic performance – especially in mathematics – simplify to start your program. Programming skills are helpful, but not a mandatory requirement. For an optimal start into your studies, the MINT-Kolleg Baden-Württemberg and our student council offer preparatory courses already before the beginning of the semester. Except the programs "Natural Language Processing" and "Teacher Training in Computer Science", the admission to our degree programs is regulated by a NC (Numerus Clausus). Taking into account the school leaving grade of each applicant, a ranking list is created to fill the available study places. The NC therefore varies from year to year.
Our Bachelor's degree programs start in the winter semester only. The application deadline for degree programs with NC is July 15, for programs without NC it is September 15 of the respective year.
In order to give our students a better overview of the courses offered, they are listed here separately according to degree programs for the current semester. The information on the courses for natural language processing can be found on the pages of the IMS.
Courses offered in the winter term 2022/23
The department is significantly involved in these Bachelor's degree programmes.
Ansprechpartner zu den Studiengängen des Fachbereichs Informatik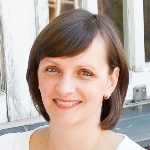 Katrin Schneider
Dr.
Program Manager, Department Manager & Erasmus Coordinator of the Computer Science Department